Head Start Montessori House of Children
presents Dinner is at 8, a play for toddlers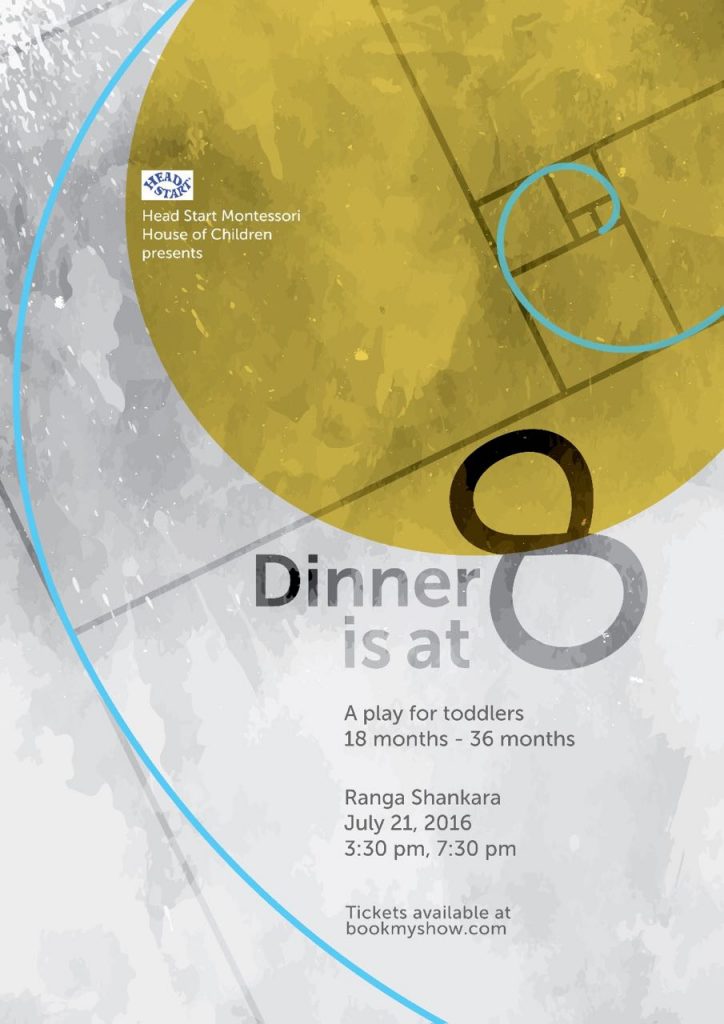 Performed by Samta Shikhar & Pratyush Singh
Directed by Subhashim Goswami
Asst. Directors: Ashwini Kumar Chakre & Chanakya Vyas
at the AHA INTERNATIONAL THEATRE FESTIVAL FOR CHILDREN 2016!
3:30pm & 7:30 pm on Thursday, 21 July 2016
at Ranga Shankara, Bangalore.
Limited seating!
Tickets available on bookmyshow.com
Contact: +91 9886324733
Synopsis
'Dinner is at 8' uses steel utensils as its central object of play. While steel utensils work vividly as a sensory medium through the play of sight and sound for our very young audiences, they also metaphorically allow us, the creators of the play, to think through the concept of "everyday".
We choose to look at the "everyday" not just as the idea of routine, the mundane and the ordinary, but as that which accommodates the special in the mundane, the extra in the ordinary. "Everyday" is how we live and what we do; yet it also is the break that stops what we do and how we live. This play is an ode to this notion of the "everyday".